Anna's Hummingbird
Calypte anna
The Anna's hummingbird ( Calypte anna ) is the most common hummingbird in this area. They readily come to feeders, and accept human presence. They also quickly learn who fills the feeder, and they let know if I let it go empty. The males defend feeding territories from other males, including Allen's hummingbird. Any time I'm in the yard the resident male comes to check out what I'm doing.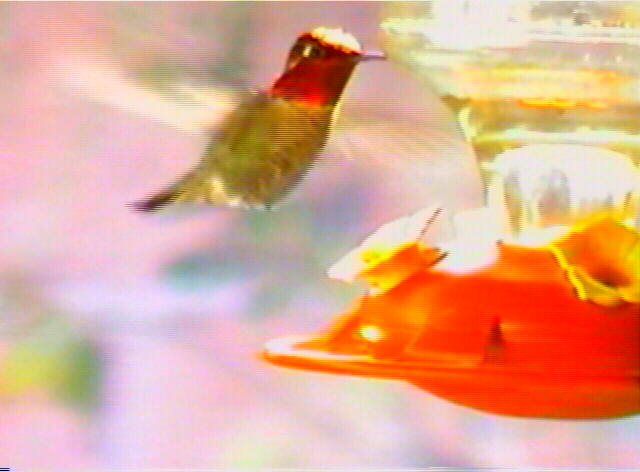 This hovering male shows the bright red color flashing from the crown, as well as the throat.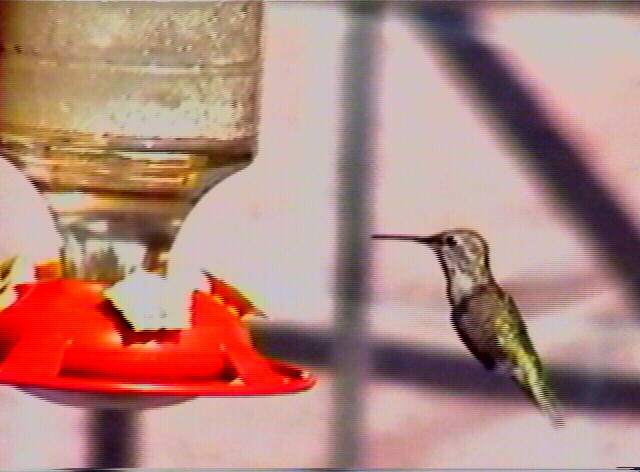 This hovering female shows the green back (of both male and female) and the lighter head.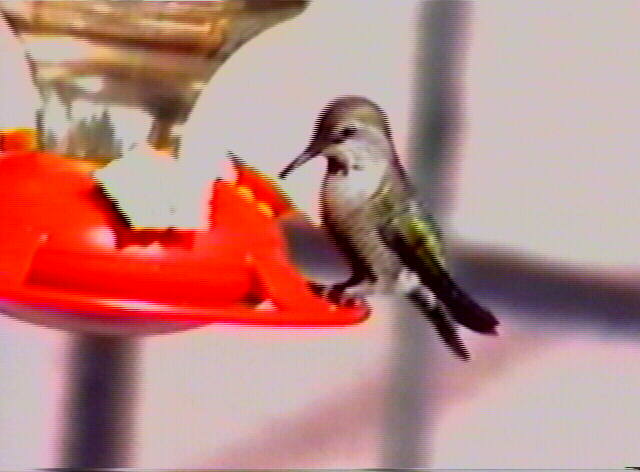 Sometimes hummingbirds will sit while eating, frequently for a long time. Here you can see the dark throat patch of the female. It also flashes red.











Other times the birds hover while feeding, moving back between drinks. They also tend to sample each of the "flowers".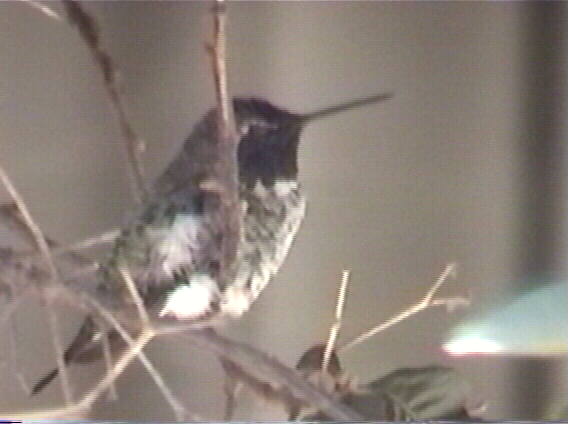 The resident male frequently sits here by the hour guarding the feeder.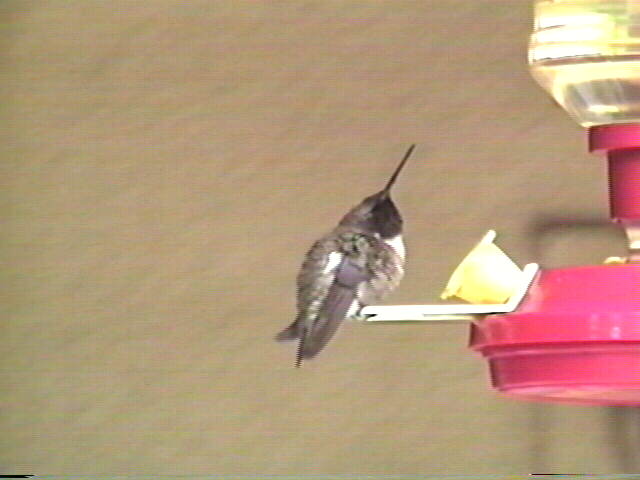 A fledgling male assumes the nestlings begging posture after taking a drink. It's fun to watch the parents teaching their offspring how to use the feeder. When one young male refused to move from the branch where he was perched to the feeder, the frustrated father flew down, and came up under the young one, beak first.










[Taxonomy : Classification]
[Birds] [ Back Yard Biology] [ Science Can Be Fun]