Black Phoebe
Sayornis nigricans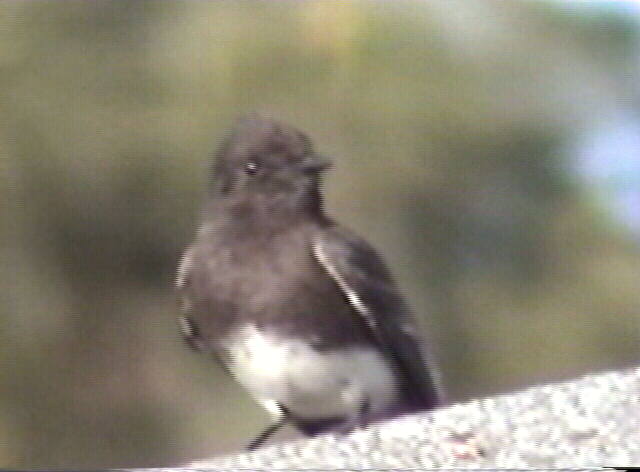 The black phoebe is easily recognized, mostly black, white belly, slight crest. it frequently perches in an exposed location, the better to spot passing insects.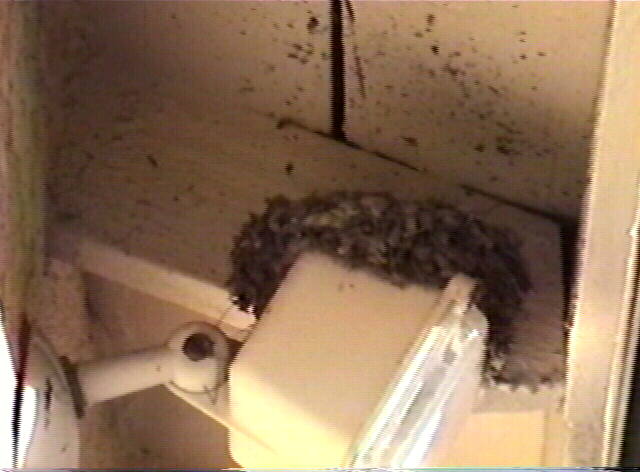 This is a black phoebe nest. On top of an outdoor light, tucked up under the eves, it is difficult for crows to get to.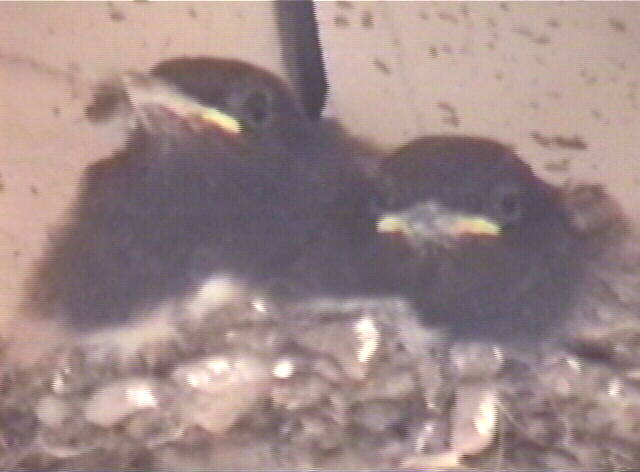 Here are two of the four fledglings in this nest. Less than a day later they left.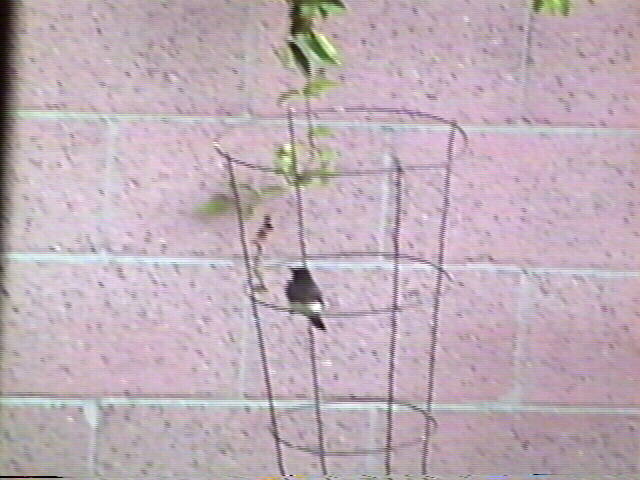 Like other flycatchers, the black phoebe chooses an open perch from which to watch for passing insects. In this case, insects flying low over the grass. It will shoot out and snap the insect out of the air, then circle back to its perch.
[Taxonomy : Classification]
[Birds][ Back Yard Biology] [ Science Can Be Fun]