Ground Dove
Columbina passerina
The ground dove is a small dove. It is frequently seen feeding on the ground. In addition to its small size, a key characteristic is a proportionately short, squared off tail. Their soft cooing is a pleasant sound to wake up to. In the 1970's the ground dove became common here, since the 1990's they have disappeared from the area..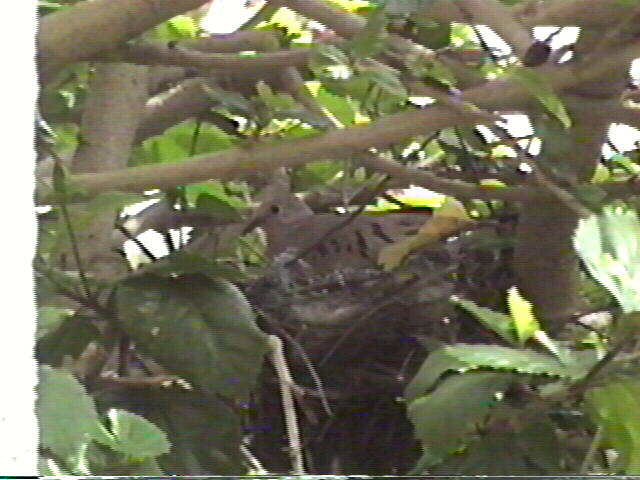 This picture shows the ground dove setting on its nest. It built on a nest used the previous year by mocking birds. Being in the hibiscus bush right outside my dinning room window, it made for easy observation.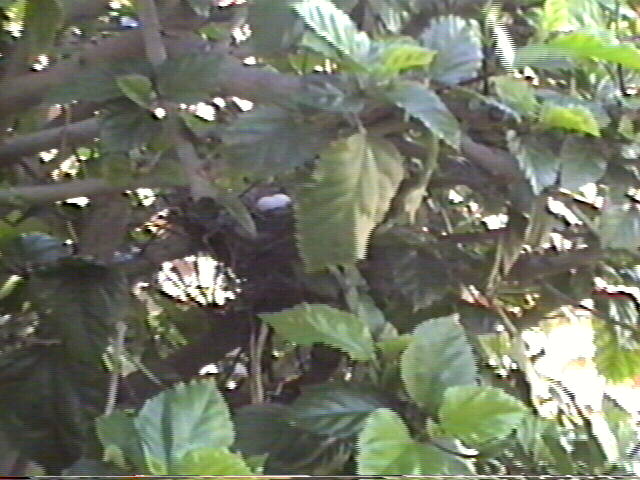 If your eyes are sharp, you will see that the elongated white spot in the center of the picture is two eggs in the nest.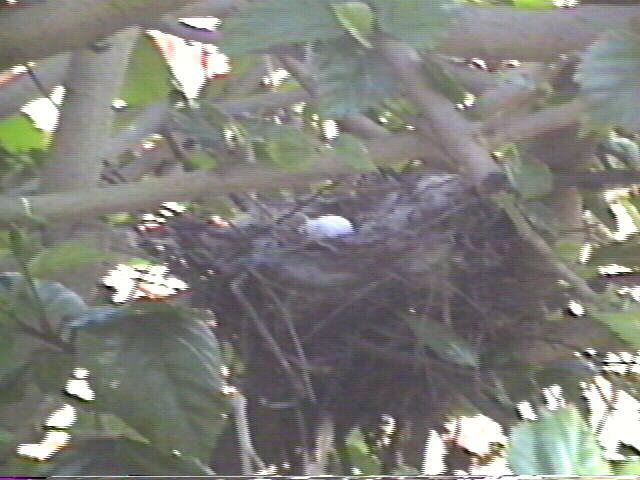 The shadowed lighting among the foliage makes it difficult to make out the heads of two little ones looking over the edge of the nest.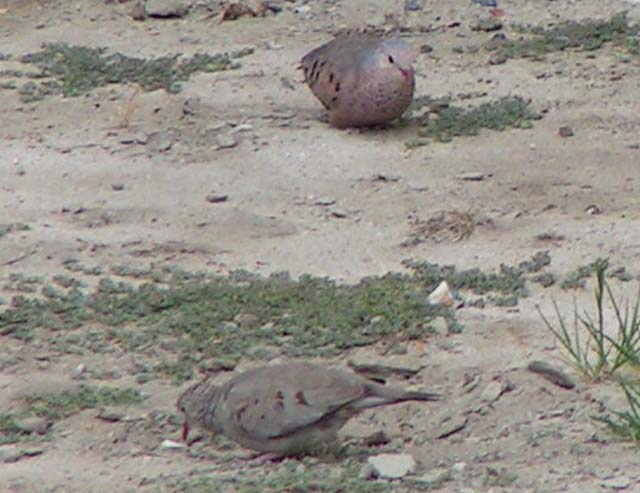 A pair of ground doves on the ground. The male is at the top, the female below.











[Taxonomy : Classification]
[Birds] [ Back Yard Biology] [ Science Can Be Fun]